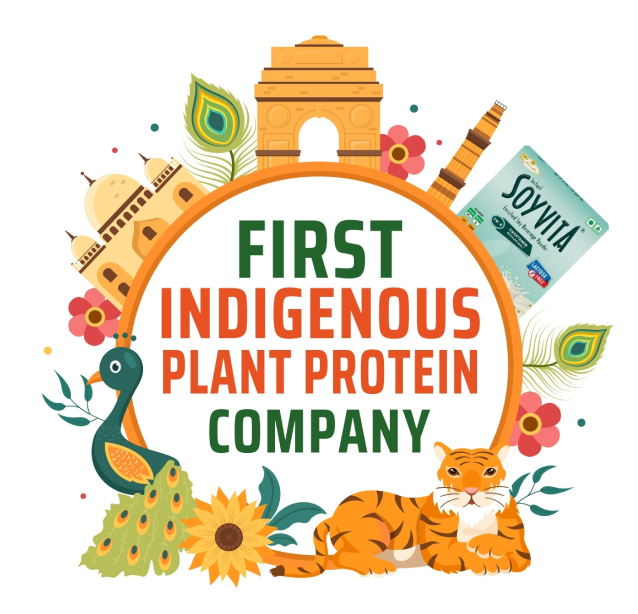 Revolutionizing Protein Supplements and Contract Manufacturing
"Solving Problems of Lactose Intolerants, Vegans, Animal Enthusiast through
Plant Based Dietary Supplements"
SoyVita's Remarkable Evolution


we are thrilled to present to you the remarkable journey of Soyvita, a brand that has been making waves in the health and wellness industry since its inception in 2003. With an unwavering commitment to quality and innovation, Soyvita has not only revolutionized the Dietary supplement market but has also expanded its horizons by venturing into contract manufacturing, forging partnerships with third-party companies to bring their visions to life.
Back in 2003, when Soyvita was still only a thought, we knew we were choosing a niche line to dive into. We had one direction and we were digging up research that sometimes dated back to 40 years ago or as early as the day before.Soyvita was built for those humans who refrain from consuming milk. They could be doing it because it causes harm to them or to the earth. Either way, they're contributing to a cause and we wanted to provide for them.
There are certain benefits associated with dairy and the common myth is it is irreplaceable. Soyvita set out bust that very myth. Although dairy can be good, there is no need to recklessly exploit another living being. And that is how the idea of using soybeans came about. One we realised that the soy protein isolate is comparable to milk, meat and eggs, there was no looking back. The brand and its products have been curated especially for lactose intolerant people, vegans, pregnant or lactating mothers and senior citizens.
Our Beautiful Journey Started in the Year 2020 with Skin and Beauty Specialist in Hyderabad.
        – Owned by Fantize Beauty Ltd.
Pioneering Protein Supplements


SoyVita's commitment to quality and innovation has led to the creation of protein supplements that stand out in a saturated market. Our products are carefully crafted using state-of-the-art techniques to ensure optimal nutrient content and bioavailability. Whether it's plant-based, whey, or specialized formulations, SoyVita's protein supplements are designed to empower individuals in their pursuit of a healthier lifestyle.
In the Year 2021 with most Competitive Vegan Market Place in India – VEGANDHUKAN
– Owned by One Dhukan Ltd.
 Diversification and Innovation
We pride ourselves on our ability to adapt and innovate. Over the years, SoyVita has expanded its product range to include a variety of protein-based offerings, catering to different dietary preferences and fitness goals. Our team of experts continuously explores new ingredients and formulations, keeping SoyVita at the forefront of nutritional advancement.
Introducing Contract Manufacturing
In 2020, SoyVita took a bold step by entering the world of contract manufacturing. Leveraging our extensive experience and state-of-the-art facilities, we now collaborate with third-party companies to bring their concepts to life. Our contract manufacturing services encompass formulation development, production, packaging, and quality assurance, allowing partners to focus on their core competencies while we handle the manufacturing process.
Zest Nutrition Year July 2021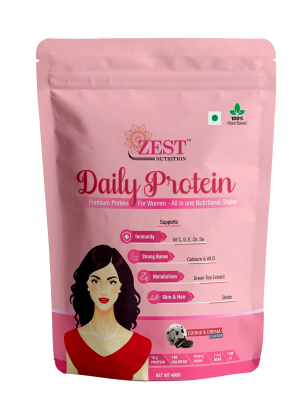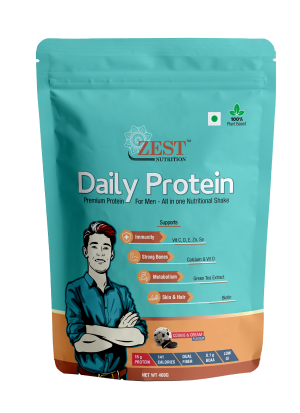 Started in the Year 2021 with 3 Products to Cater Different Age Groups with Mouth watering Cookie and Cream Flavor – ZEST NUTRITION
– Owned by K Square Corp
Our Contract Manufacturing Expertise
Collaboration: We believe in partnerships that drive success. When you choose SoyVita for contract manufacturing, you're choosing a dedicated partner committed to turning your vision into reality.
State-of-the-Art Facilities: Our manufacturing facilities are equipped with cutting-edge technology and adhere to the highest industry standards, ensuring the production of safe and high-quality products.
Customized Solutions: We understand that each partner is unique. Our team works closely with you to develop tailored solutions that align with your brand identity and objectives.
Quality Assurance: Quality is non-negotiable at SoyVita. Rigorous quality control measures are implemented at every stage of production to guarantee consistency and excellence.
Efficiency and Timeliness: Our streamlined processes and efficient production cycles ensure that your products are brought to market in a timely manner, without compromising on quality.
Why Choose SoyVita?
Proven Track Record: With nearly two decades of industry experience, SoyVita has a track record of delivering exceptional products and services.
Innovation: Our commitment to staying ahead of industry trends ensures that you benefit from the latest advancements in nutritional science and manufacturing techniques.
Collaborative Approach: We value collaboration and believe that our success is intertwined with the success of our partners.
Quality Assurance: Stringent quality control measures are in place to guarantee the safety, efficacy, and consistency of every product that leaves our facilities.